Conference on becoming emotionally regulated
June 24-27 2013 Amsterdam Location: VU University
Neuroception, Integration of Mind-Body, Music and Emotion, Attachement and Bonding, Oxytocin and Vasopressin   
5 topwetenschappers op het gebied van neurowetenschappen en klinische praktijk. Hoe behandeling en zorg innovatiever effectiever kan.
Kunnen stoornissen verminderen en zelfs verdwijnen door emotieregulatie? Hoe kunnen emoties verteerd, geassimileerd en gereguleerd worden? Wat is de werking van sociaal contact, muziektherapie, beweging, mindfulness, HRV-biofeedback, EFT, oxytocine?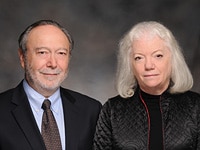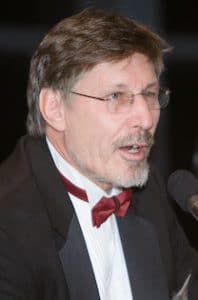 Dr. Stephen Porges,   Professor of Psychiatry at the  University of North Carollina,  will discuss the principles of the Polyvagal Theory and how the theory leads to a new understanding of the neurophysiological mechanisms involved in maintaining mental health and regulating emotion. Dr. Sue Carter, Professor Psychiatry at the Universitry of North Carolina,  will discuss the importance of oxytocin in social behavior, bonding, and as a potential  endogneous antidote of stress and anxiety.  Bessel van der Kolk will share his knowledge about integration in mind, body and social connection and explain how the body releases trauma by digestion, assimilation and processing.
The conference  will provide a forum to discuss the role of neural, hormonal , and autonomic processes as mechanisms mediating mental health and emotional challenges and how these neurobiological indices may provide insights into diagnoses, treatments, and outcomes of several psychiatric disorders and psychological challenges.  In workshops you will learn the process of mindfulness, HRV-biofeedback  and wound healing processes.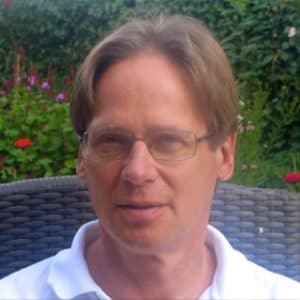 Dutch presenters: prof dr RutgerJan van der Gaag,  dr Ellert Nijenhuis, prof dr Erik Scherder, Ellen Schuring, drs Kees Blase. prof dr. Miranda Olff, Mathieu Pater
Workshops: drs Joke Hellemans (mindfulness), drs Berry Aarnoudse (EFFT), dr Annemiek van Dijke (trauma related dysfunctional emotion regulation across the lifespan), drs Kees Blase (HRV-biofeedback), Moniique van Bruggen (muziek therapie), Jantje vd Wurf (Papageno), Ellen Schuring (afstemmen)
Organizing partners:  Innovational and Educational Centre HartFocus, European Society for  Trauma and Dissociation and RINO Educational Centre, Nederlandse Vereniging voor MuziekTherapie,
FLYER CONFERENTIE (ned)   Download
PDF
PROGRAMMA CONFERENTIE 24 en 25 JUNI  
Klik Hier
WORKSHOPBESCHRIJVINGEN 24 en 25 JUNI  
Klik hier
PROGRAMMA  INTENSIVES  26 en 27 JUNI  
Klik hier
PROGRAM  INTENSIVES (in english) JUNE 26 and 27 
click here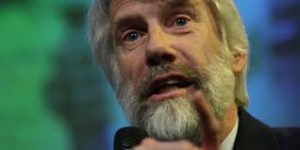 SAMENWERKENDE ORGANISATIES: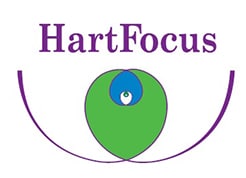 EDUCATIONAL INNOVATIONAL CENTRE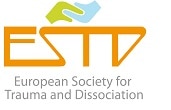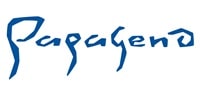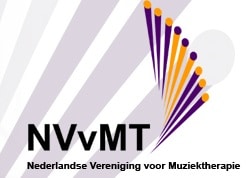 The Polyvagal Theory provides a new perspective to explore how autonomic nervous system function relates to social behavior, emotional regulation, and health. The theory provides insights into symptoms observed in several behavioral, psychiatric, and physical disorders. The Polyvagal Theory links the evolution of the autonomic nervous system to affective experience, emotional expression, facial gestures, vocal communication, and contingent social behavior.  The theory, by being informed by the phylogeny of the autonomic nervous system, expands our understanding of normal and atypical behavior, mental health (e.g., coping with stress and novelty), and psychiatric disorders (e.g., autism, anxiety disorders, PTSD). The theory emphasizes that the core deficit in behavioral and affective regulation that is associated with several psychiatric disorders, especially disorders diagnosed in children, is related to neural regulation of the autonomic nervous system. By incorporating a developmental perspective, the theory explains how typical and atypical maturation and regulation of autonomic function forms the neural "platform" upon which social behavior and the development of safe trusting relationships are based.  The theory explains how the nervous system evaluates risk in the environment, without awareness and often independent of a cognitive narrative, through a process labeled "neuroception." Neuroception attempts to support adaptive behaviors by matching autonomic state with the neuroceptive state of risk (i.e., safe social environment, danger, and life threat). Abuse and trauma may reset neuroception to protect the individual from others when there is no "real" danger resulting in defensive and often aggressive responses to friends and caregivers. The presentation will have four objectives: 1) to provide an explicit statement of the Polyvagal Theory, 2) to illustrate how a Polyvagal perspective provides insights into the clinical assessment and treatment of several clinical conditions, 3) to describe a face-heart connection that defines a social engagement system that links our bodily feelings with facial expression, vocal intonation, and gesture, and 4) to describe how "faulty" neuroception is associated with mental health problems. 
Stephen W. Porges, Ph.D. is  Professor of Psychiatry at the University of North Carolina and Research Professor of Psychology at Northeastern University.  He is Professor Emeriti at the University of Illinois at Chicago where he directed the Brain-Body Center and the University of Maryland where he chaired the Department of Human Development. He is the former President of the Federation of Behavioral, Psychological and Cognitive Sciences and the Society for Psychophysiological Research.  He is a fellow of Division 6 and 7 of the American Psychological Association and a Charter Fellow of the Association for Psychological Science.  He is a former recipient of a Research Scientist Development Award from the National Institute of Mental Health.  He is the originator of the Polyvagal Theory.   Professor Porges has authored "The Polyvagal Theory: Neurophysiological Foundations of Emotions, Attachment, Communication, and Self-Regulation" (Norton, 2011). A version is available in German "Die Polyvagal-Theorie: Neurophysiologische Grundlagen der Therapie  (Junfermann Verlag, 2010) and is currently writing Clinical Applications of the Polyvagal Theory: The Transformative Power of Feeling Safe (Norton, 2014).
C. Sue Carter, PhD:
Dr. Carter is Professor of Psychiatry at the University of North Carolina and Research Professor of Psychology at Northeastern University. She is Professor Emerita of Psychiatry at the University of Illinois at Chicago and has formerly held the position of Distinguished University Professor of Biology at the University of Maryland and prior to that was Professor in the Departments of Ecology, Ethology and Evolution and in Psychology at the University of Illinois, Urbana-Champaign. Dr. Carter is past president of the International Behavioral Neuroscience Society and holds fellow status in that Society and in the American Association for the Advancement of Science.  She is a former recipient of a Research Scientist Award from the National Institute of Mental Health. She has authored over 275 publications, including editorship of 5 books. The most recent of these is Attachment and Bonding: A New Synthesis (MIT Press).  Dr. Carter discovered and documented the important role of oxytocin and vasopressin in social bond formation.  Her most recent work focuses on the developmental consequences of oxytocin, including perinatal exposure to synthetic oxytocin, and the protective role of this peptide in the regulation of behavioral and autonomic reactivity to stressful experiences.  
Bessel van der Kolk, M.D., is a clinical psychiatrist who has studied the impact and resolution of trauma on children and adults for the past 30 years.  His research has ranged from developmental impact of trauma to neuroimaging and from memory processes to the use of neurofeedback, EMDR and theater groups in PTSD. He is professor of psychiatry at Boston University School of Medicine and medical director of the Trauma Center in Boston, where he also serves as Director of the National Center for Child Traumatic Stress Complex Trauma Network. He is past president of the International Society for Traumatic Stress Studies. He has taught at universities and hospitals throughout the world. He is author of over a hundred scientific articles, author of Psychological Trauma and co-editor of Traumatic Stress.
Ellert R.S. Nijenhuis, Ph.D., is a psychologist, psychotherapist, and researcher. He received his Ph.D. with the highest honors for the book Somatoform dissociation: Phenomena, measurement, and theoretical issues. In 1998 the International Society for the Study of Trauma and Dissociation (ISSTD) granted him the Morton Prince Award for Scientific Excellence; in 2000 the Pierre Janet Writing Award; in 2002 the status of Fellow, and in 2005 the David Caul Memorial Award. He works at the Top Referent Trauma Center of Mental Health Care Drenthe, Assen, The Netherlands. His empirical and experimental research addresses the psychology and psychobiology of chronic traumatization and dissociation. In 2004 Queen Beatrix from the Netherlands appointed him Knight in the Order of the Dutch Lion for his outstanding contributions to the study and treatment of chronically traumatized individuals. With Onno van der Hart and Kathy Steele, he wrote The haunted self: Structural dissociation and the treatment of chronic traumatization. The authors were awarded ISSTD's Media Award for this book that has now been translated in many different languages.   
Joke Hellemans, UvAMind, University of Amsterdam, clinical psychologist and mindfulnesstrainer
Berry Aarnoudse, psychotherapist, system therapist, internationally certified EFT trainer and organiser EFT network
Annemiek van Dijke, PhD,clinical neuropsychologist,
Kees Blase, HartFocus,medical physicist, adult education and HRV-specialist